Oversea players should fly to the following airport for The 7th ADA Tour in Taiwan.
Taoyuan Airport
Taiwan Taoyuan International Airport is located in the Taoyuan County, approximately 40 kilometers or about 50 minutes by car or bus from downtown Taipei. There are 2 passengers Terminals in Taiwan Taoyuan Airport, Terminal 1 and Terminal 2.
Taoyuan Airport Website: http://www.taoyuan-airport.com/english/
Taoyuan Airport to Hotel in Taipei
1) 1)Shuttle Bus
You can buy the shuttle bus tickets from the Ticket Counters or take a taxi both in Terminal 1 and 2.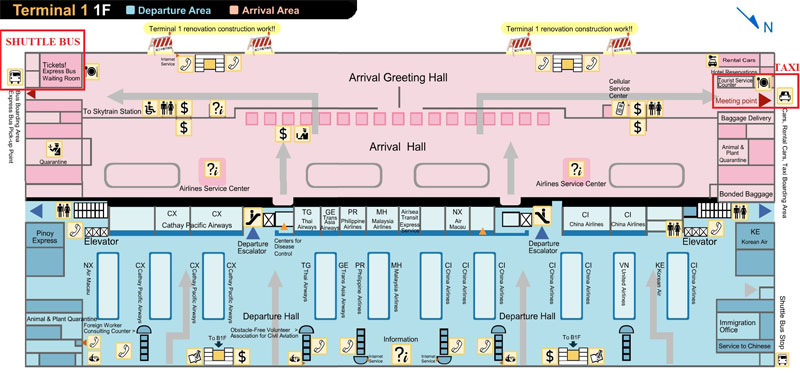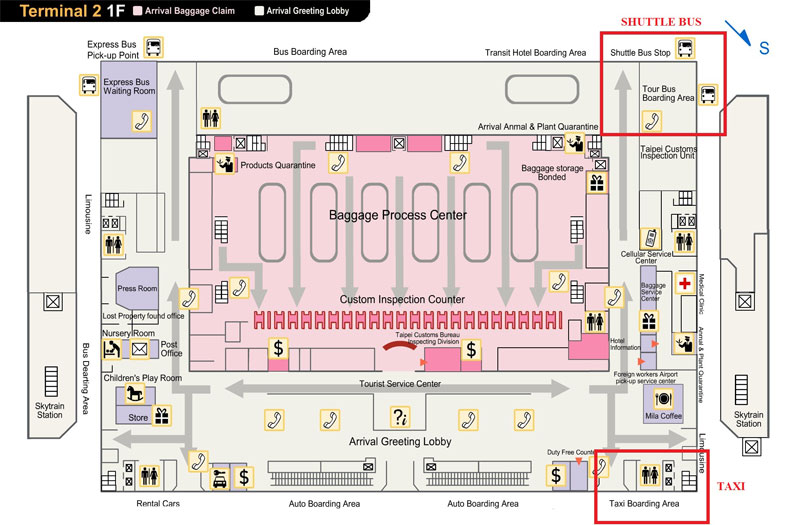 If you are staying in our official hotel, you will need a ticket for theFree Go Bus [5502] or you can tell the bus counter you would like to have a ticket to Sunworld Dynasty Hotel. The cost isNT$140 per adult and NT$70 per child.
The interval for the bus 15-20 minutes and it takes about 1 hour to the Suworld Dynasty Hotel.
Bus Details: http://www.taoyuan-airport.com/english/Publish.jsp?cnid=100150#5
2) 2)Taxi
You can take the taxi from Terminal 1 or Terminal 2 to the hotel. The cost is around NT$1200.Please also prepare the Chinese name for the Hotel for the taxi driver as some drivers does not speak English at all. Please see the map for the taxi boarding area.
3) 3)Pre-book Buses
If you would like us to book a bus for you and your party of 25 people or more, please contact us at info@asiadarts.com