Airport to Hotel
 ---
Direction from HK Airport to the Regal Oriental Hotel
Regal Oriental Hotel富豪東方酒店
香港九龍城沙浦道30-38號
30 - 38 Sa Po Road, Kowloon City, Hong Kong
phone: (852) 2718 0333
Hotel website: http://www.regalhotel.com/regal-oriental-hotel/en/home/home.html
Hong Kong International Airport
HK Airport website: http://www.hongkongairport.com/eng/index.html
Different ways of transportation from HK International Airport to Regal Oriental Hotel.
1. Taxi ~HKD$280/trip/taxi Approx. 45mins
(Highly recommended if you have a party of 2-3 with luggage)
To get to the taxi stand, please follow the signs and take the down-ramp on the left when you get out of the arrivals Halls. (Taxi stand is located at #7 in the airport map below.) Separate aisles are designated for different taxis. Please look for the Urban Taxis (Red).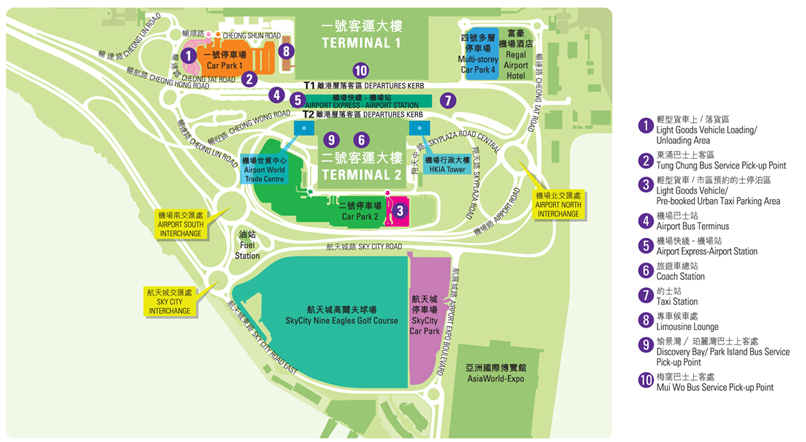 For a bigger version of the map, please click the following link: http://www.hongkongairport.com/eng/img/transport/map/terminal.jpg
2. Airport Shuttle Bus to Hotel Approx. 45mins
Regal Oriental Hotel offers Shuttle bus service directly from Airport to Hotel. Players can contact Regal Hotels International Airport Representatives at B14 counter for shuttle bus service. Below is the bus schedule and map for the counter. All seats are first come first serve!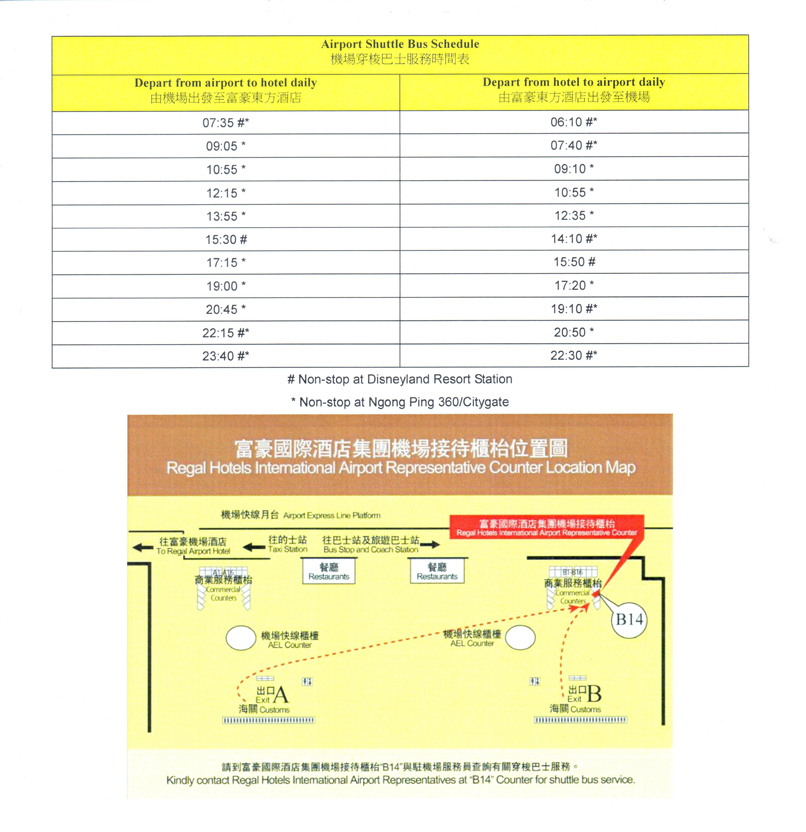 3. Pre-Book MiniBus Approx.45mins
For a party of 5 or more, if you want to be picked by a MiniBus, please contact us by Email: info@asiadarts.com
ff
ff